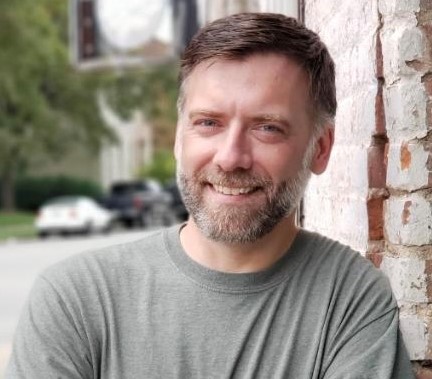 Brian Probus
Brian Probus is an accomplished musician and tech enthusiast with a keen interest in all things drink-related. With vast experience in the industry, a background in music, and a love for technology, Brian brings a unique perspective to The Firkin Podcast.
Born and raised in Louisville, Kentucky, Brian has a deep appreciation for the rich bourbon heritage of his hometown and has cultivated a deep understanding of the history, production, and enjoyment of this beloved American spirit. However, his interests don't stop at bourbon. Brian's curiosity and love for all types of drinks, from cocktails to craft beers and beyond, have led him to explore the world of Boozology in all its diverse forms.
As co-host of The Firkin Podcast, Brian combines his extensive knowledge of drinks with his passion for music and technology, creating a one-of-a-kind podcast experience. He shares his insights, stories, and enthusiasm for libations while engaging in lively conversations with industry experts, fellow enthusiasts, and anyone else who shares his love for the world of drinks.
When he's not behind the mic, you can often find Brian tinkering with the latest gadgets, experimenting with new libations, or delving into the latest trends and developments in the world of technology. His multifaceted interests and creative spirit make him a true advocate for the stories and culture behind the drinks we all enjoy, and the role of technology in shaping the beverage industry.
Chris Blandford
Chris Blandford, Kroger's Wine and Spirits Expert, has over 20 years' experience in the retail industry. Throughout his career he has honed his palette and developed a passion for spirits, wine, beer and has made it his mission to share that knowledge with others. He is focused on making the industry more accessible and affordable for wine and spirits lovers everywhere.
Chris has also dedicated himself to giving back to those in need by raising over $1 million for charities across the country, including Feeding America, Make-a-Wish Foundation, and The Fight Foundation. He also co-founded and curates The Ultimate Bourbon Auction to End Hunger.
Chris was recognized by Progressive Grocer with the Next Gen Award, honored with the Kentucky Colonel in 2021 and was a recipient of the key to the City of Louisville in 2022.
Chris is a Certified Cicerone Beer Server and Executive Bourbon Steward. In 2022, he was named the Curator of Bourbon for the culinary music festival Bourbon and Beyond and in 2023 joined American Spirits Council of Tasters as a Judge. Chris has also made numerus television, radio, and podcast appearances.